Sooooooooo.... cause of my most recent post I have a role that needs filling and no one to fill it. Unless I decide to make an NPC for it but
that's boring.
I usually prefer to develop these things through RP but this is a special case as it requires a bit of meddling with the past.
Character Information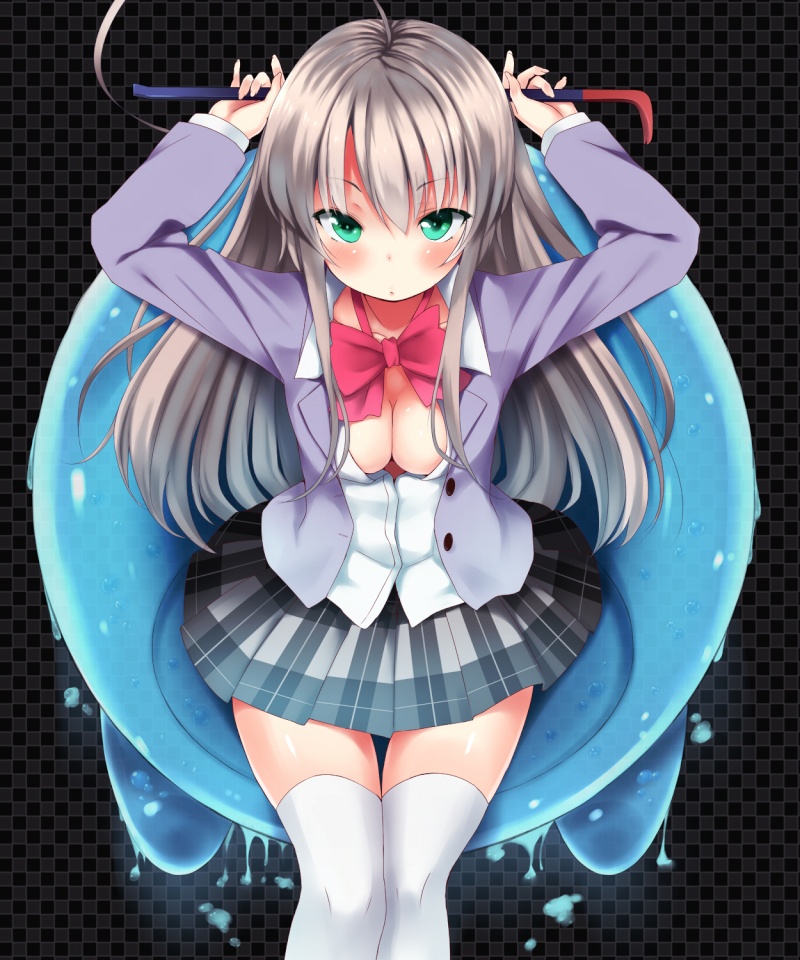 Name:
Eliara Mitsurugi
Age:
17 Now
Magic:
Gift of The Dweller: Darkness Make (Soon to be the first 2nd gen Dragon Slayer)
Guild:
Blue Pegasus
Alignment:
Chaotic Neutral
Character Sheet?:
Eli
With that in mind, without further adieu I present to you.
Role Needed
The Arranged FianceeWho is this?:
Eliara's parents were planning on marrying her off to get rid of her before they met their... unfortunate accident. This role would be the person that Eli's parents arranged her to marry in exchange for some sort of favor to the Mitsurugi family. By default, once Eli knows that this person is her arranged partner-to-be she will hate them, or at the very least what they represent. Does the fiancee love Eli anyways and is willing to work through the many, many problems they will face in their quest for Eli's love? Does the fiancee want out of this deal as well and not happy with their future wife? Do they not care at all either way? That is up for whoever gets this role to decide. Go nuts if you win it, it'll be fun that way!
Requirements:
Can be male or female as Eli is Pansexual and doesn't really care what genitalia people have. Can be from any guild though preferably from light guilds, as Eli's parents were Rune Knights. Needs to be an active RPer that posts on a fairly regular basis. I hate waiting for months for a post after all.
Oh boy! How do I sign myself up?:
Here is a handy application. If I like what I see I'll PM you giving you the role.
Code:

[b]Character Applying:[/b] (Insert Character Name Here)

[b]Reason For Being Eli's Fiancee:[/b] (Why would Eli's parents arrange her to be married to you? What favor did you or your family offer them in return?)

[b]Additional Information:[/b] (Is there anything else you want me to know or need me to know about your character?)
Alright! I'm looking forward to see what applications I get!